IT Business Intelligence Specialist Benelux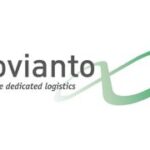 Site Movianto Nederland BV
Europees leider logistiek en transport voor gezondheidsproducten
Organisation & Culture
Movianto is part of the Walden group, an independent family business, which for the past 70 years has specialized in pharmaceutical logistics, the transport and provision of logistics solutions for healthcare products.
The group has now achieved the number one position in the logistics Healthcare market within Europe. Walden has offices in 12 countries and more than 50 locations in Europe, from where we supply products to more than 200 countries worldwide.
Walden provides a one-stop-shop proposition for logistics and distribution for pharmaceutical, diagnostic and medical device companies. With a customer-oriented approach, Walden offers solutions with 5 business units; Movianto (& CSP), TransPharma International, Eurotranspharma, Ciblex and Pharma Pilot.
Movianto is a logistics service provider specialized in the pharmaceutical and healthcare industry. With locations in 11 European countries, we offer the right solution for both producer and product. From warehousing, transport and cold chain logistics to specialist services such as order to cash, individual repacking and relabelling as well as the management of clinical trials, samples and promotional material. www.movianto.com
Movianto Benelux is aware of its role in society and the associated responsibilities in the field of the environment and sustainability. Every employee has the responsibility to act safely and environmentally consciously.
To further strengthen the Movianto IT team for the Benelux region (Oss, Weert, Houdeng-Goegnies, Aalst), we are looking for a full-time
IT Business Intelligence Specialist Benelux
Purpose of the role
As an IT Business Intelligence Specialist you will be responsible to drive a best in class service to our clients by developing Business Intelligence solutions in our Walden View (Power BI) platform. You support and drive continuous improvements (reports, dashboards and data science initiatives) together with the management team, operational team leaders, and key stakeholders. Internal systems as Flex Flow (WMS), Atlas (TMS), Walden Connect, Oracle (ERP), all must be connected to Walden View. This role reports to the IT Manager Benelux.
Responsibilities & Tasks
In this role you are responsible for:
• Develop, implement, and maintain state-of-the art Power BI reports, datasets and dashboards;
• Retrieve, transform, validate and clean up data to meet the business requirements;
• Define the methodology for creating visibility in Supply Chain with new reporting perspective;
• Translate/refine requirements and visualize data into actionable insights;
• Develop advanced analytics and data science solutions;
• Continuously improve information services, data sharing processes in line with stakeholder needs, attunement of implementation planning, hands-on assistance, problem solving;
• Be the Subject Matter Expert and the Key User of the reporting tools;
• Working in a team of enthusiastic professionals;
• Working proactively with other stakeholders.
Key values & Culture
The key values below describe what is important to us as an organization. They are the blueprint for how we interact with each other, our clients and our community. Living the values creates a culture that enables us to succeed in everything we do.
We know that our people make us unique. Our employees are passionate about always putting our customer first. They also have a strong focus on integrity and quality. We enjoy working together on innovative solutions! We therefore expect our new colleague to carry these core values.
Job related competences
The following competences apply to this position:
• Analytical and able to organize and prioritize own workload;
• Advance stakeholder management, team player, pro-active, result oriented, convincing;
• Pro-active and hands-on mentality, flexible and adaptive to change;
• You have a positive attitude and an entrepreneurial spirit;
• You understand business needs and priorities and acts accordingly, result oriented, stress resistant;
• Drive, energy and enthusiasm for delivering to commitments and quality;
• Problem solving hands-on mind set in a fast-moving environment and able to work with little supervision;
• You must be able to deal with difficult business politics.
Job requirements & Skills 
• Education: Bachelor/Master in IT or equivalent through relevant working experience;
• At least 3 years of demonstrated & relevant experience in a IT Development environment;
• Proven track record in developing state-of-the-art reports and dashboards preferably in the Supply Chain area;
• Experience with a Scrum & agile way of working;
• Good written and verbal communication skills in Dutch and English and the ideal candidate is also able to speak or at least understand French;
• Experience with Business Intelligence reporting tool (Power BI, Tableau, SAP BO, …);
• Strong affinity with databases and ETL tools;
• Knowledge in (PL)SQL, Python, or R is an advantage;
• Knowledge of databases (Oracle, Microsoft SQL, …) and query languages;
• Previous working experience in a logistics IT environment is considered a big surplus.
Interested?
Are you looking for a fun challenge in a niche industry and want to be working for a company with international presence and lots of ambitions, please send your motivation letter and CV to recruitment@movianto.com.